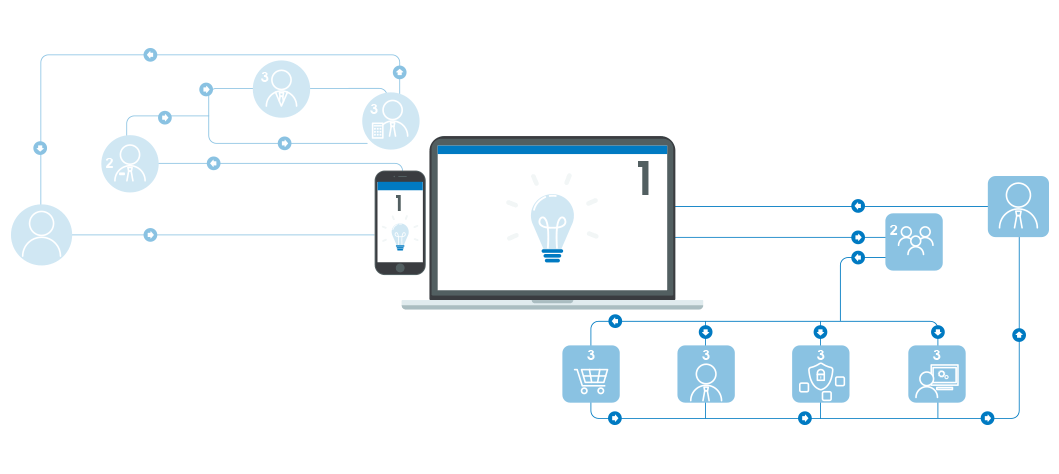 Nextide has been involved with workflow-related client projects since 2003 and started developing our own workflow engine that same year. We re-wrote our workflow engine for Drupal 7 as the Maestro module, and released the first version in Jan 2011.  After years of refinement, Nextide is pleased to announce the release of the Maestro workflow module for Drupal 8.
Any process that requires review and approvals can now be automated. From requirements as simple as the permission to publish, to complex engineering change requests, Maestro can provide routing, control and visibility every step of the way.
Maestro is a workflow engine that allows you to create and automate a sequence of tasks representing any business process. If it can be flow-charted, then it can be automated. Workflows typically include the movement of documents or forms for editing and review/approval. A number of condition checks (if tasks) can be incorporated through simple admin functions and without any coding. Complex business processes which include parallel approvals and serial grouping of tasks with dynamic routing can be modeled. A number of task functions can be created to perform either interactive or batch tasks.
The intuitive 'Task Console' provides users with the flexibility to review all assigned tasks, while out-of-the-box views can give an overview of workflow processes. Assignment options allow tasks to be delegated by 'role' or predefined user or even multiple owners. Workflow administrators can have extra permissions to re-assign tasks, trace workflow and send reminders.
Key Features Include:
Multiple Task Types: Rich task type options to create complex workflows including a variety of conditional testing, interactive and batch tasks.
Graphical Interface:  Complex business processes can be automated easily and quickly through the template builder.
Static and Dynamic assignment: Tasks can be assigned to individuals or to individuals in roles.  Assignments can be made statically or dynamically based on variables in the workflow.
Administrative Functions: Ability for admins to view what is going on with workflows and to perform reassignments as necessary.
Rich API: Maestro's API allows developers to compliment and extend its capabilities.
Read more about our recent release and features including information about our demo site that's built to show case an online insurance quote process - Maestro 2.1 Release and Demo Site.
For Drupal Shops:
Whether you are a Drupal Development shop or an internal IT organization focused on Drupal, we can help. We have put together some services and offerings that are targeted at DIY'ers to help you get started on the right foot and keep you on track. The Maestro Quick Start program might be just what you are looking for.
Maestro Quick Start
Maestro Quick Start is designed to assist Drupal shops and organizations that want to develop their own business workflow applications and get a quickly learn how to master maestro.
Please contact us for more information on maestro and how it could be used for your application requirements.
Want to learn more?
Do you have manual processes that are slowing your business down? Do you still have untapped areas for business improvements?