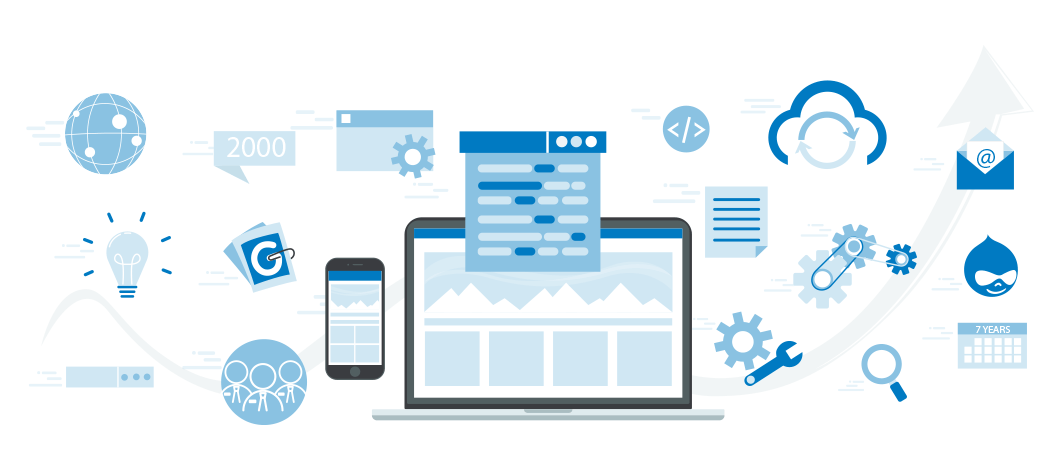 Nextide was formed in 2000 by a group of dedicated professionals fixated on ways that business could evolve and prosper. We provide a range of services in the design, development and support of web-based applications and awesome sites.
We excel in building sites that tell your clients that you are front runners in your market space. Our approach has always been to incorporate the disciplines of using the Agile Development Methodology, which supports a healthy dose of client participation, along with the latest in web development know-how. Want proof? Just ask our customers.
At Nextide, we believe in focus and discipline. To that extent, we only work in Drupal and are active participants and sponsors in the local and international Drupal community. We are an Acquia partner and maintain Drupal best practices in all our work. We are also the developers and maintainers of two of the most popular Drupal application modules with our Document Management system and Workflow Engine.
We are consistent, thorough and fair in all our business dealings and can be counted on to deliver projects on time and on budget. We look forward to hearing from you and starting a healthy, professional partnership.
Why Work With Us?
Active in the Drupal Community with our module contributions, sponsorship, presenting at meetups, providing support and blogging.
Group of dedicated professionals working together to provide web solutions and support for our client projects since 2000; focused on Drupal since 2009.
Business expertise to quickly ramp up on complex client business requirements and bring value early to projects with our ideas and best practices.
Skilled at creative design and building awesome web sites.
Experienced with 3rd party application integration including Microsoft CRM, SalesForce, MS SQL and APIs.
Our agile development process means we show results quickly and often, making sure you're involved every step of the way. Our delivery methods are streamlined to ensure your project goals are achieved within your time frame and budget no matter the scale or complexity.