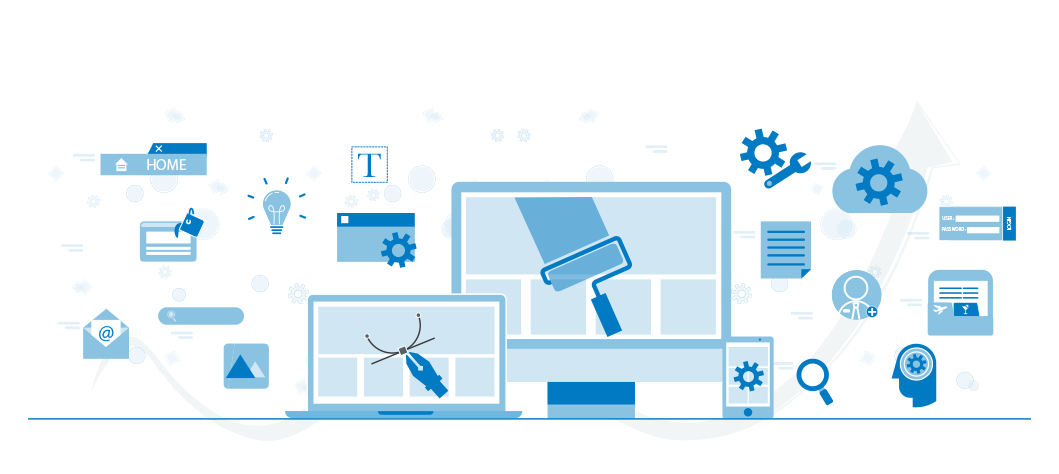 We do everything Drupal. Our creative department can help with presenting your key messages in modern site designs that will keep visitors engaged. Our solutions team can transform complex business problems into cost effective web applications. Nextide's core strengths are focused on the design and creation of web based sites and applications that mirror the way people think and work.
Drupal expertise
We have been focused on Drupal since 2009. Our experience in Drupal ensures that we utilize the most effective modules to construct sites and applications that are optimized for performance and functionality. We have been fully engaged in Drupal 9 sites using the latest client technologies. We also offer an effective migration path to D9 from any previous version.
Site building
We have a structured approach to site design starting with workshops with key stakeholders to optimize the message for your targeted audience. We will take you through a step wise process of developing photoshop concepts and wireframes so that your participation and approval is there at every stage.
Business applications
Our solution architects are well versed and experienced in custom application design. We have extensive client reviews that will vouch for our ability to interpret your business requirements into a functional specification. We subscribe to an agile-lite development process that includes multiple code sprints with client reviews to ensure that expectations are met throughout the build cycle.
Support services
We offer our clients a range of support options for every site and application that we build. From basic T&M coverage to full service level agreements, we have you covered. Have a Drupal site already but not happy with your existing support? We can help. We have a site review methodology for assessing existing sites so that we can effectively take over support.
Mobile applications
We know responsive design and can take most any Drupal applications and give them a mobile friendly look and feel. Need feature-rich web apps for iOS and Android that will access Drupal? We can make it happen.
Workflow
Our Maestro workflow engine can automate any business application that is process driven. This can include any application that requires the movement of data, forms or approvals. Maestro is available for Drupal 9 and enhanced with an all-new graphical front end for application design.